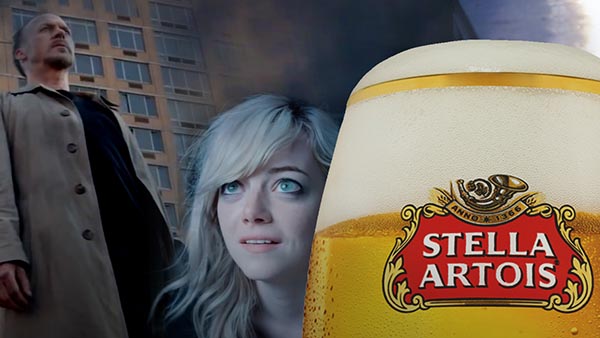 Our just-announced 2015 Brandcameo Awards gave best product placement in an Oscar-nominated film to "The Theory of Everything" and its use of Tide detergent. But Tide was not the only product to appear in an Oscar-nominated film in 2014.
If there was one product product in an Oscar-nominated that generated the largest audience reaction it was the Stella Artois bottles in this year's Best Picture winner, "Birdman."
While the movie featured other passing products—Beefeater gin, Hairbond hair products, Crème de la Mer face cream, an Apple Macbook, Smith & Wesson—none have the prominence of the Stella Artois beer so meaningfully swigged by the film's protagonist, played by Michael Keaton.
For more information, check out the article here.